Web Journal!
chris's journal entry #121; "Bandolier of Carrots #3 Opened!" on 01/05/09:
---
Previous
Next
---
As you may have read in the previous webjournal post, I had scored the Christmas "Stocking of Crap" (normally "Random Crap"). I also ordered the "Random Shirt" on the same day. Both packages have arrived, and pictures are below. I also took a video of me opening the BOC, which is now up on YouTube.
My Random Shirt bag.

My Random Shirt itself.

The box itself, approx 8x10x14" in size. The "HANDS OFF!" appeared after delivery mysteriously.

Two Tune Cube powered speakers.

Kid's Grabber Pistol.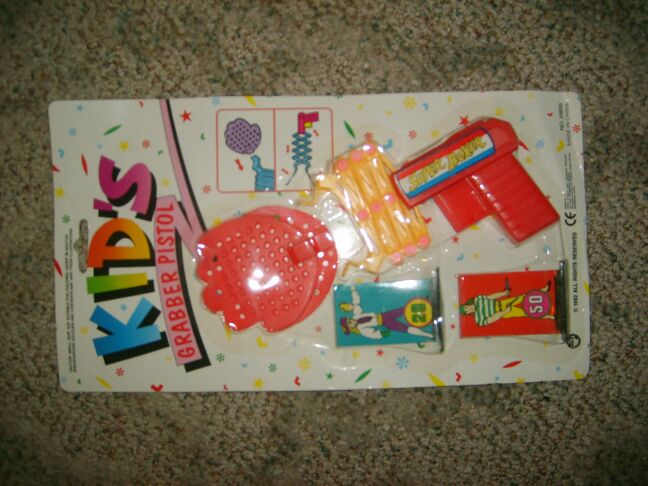 Panic Button - hit the button, and have your computer screen change to make it look like you are working.

Panic Button angled view.

The "bag" - a red Christmas stocking.

Some weird bear-like thing with suction cup holder. Also squeaks when you shake it.

Tune Cube folded up - not quite a cube!

Tune Cube in action.

Panic Button displaying its hinged cover.

Everything together (having a party).

---
Return (or click back on your browser.)
---
Maintained and copyright 2003-2007 by Chris Retlich, all rights reserved. Last updated on 08/08/19.