Web Journal!
chris's journal entry #120; "Random Crap #3" on 12/25/08:
---
Previous
Next
---
It would appear that I have once again scored a "Random Crap". This time, it is the Christmas Random Crap, which, this time, is set up with a quantity limit of 1, but is actually 3 Random Craps - so still $8.00, but automagically 3 craps. I'm sensing a pattern, as I missed the last Random Crap before this one, got the Random Crap before that, missed the one before that, and got my first Random Crap before that one. In other words, since my first BOC, I have managed to get every other Random Crap offered by Woot!.
Update 1/5/2009:
It would seem that the package has arrived (per phone call), will have to wait until I get home to open it and post the results. My Random Shirt that I ordered on the same day has also arrived.
Screen shots below (click to view full size):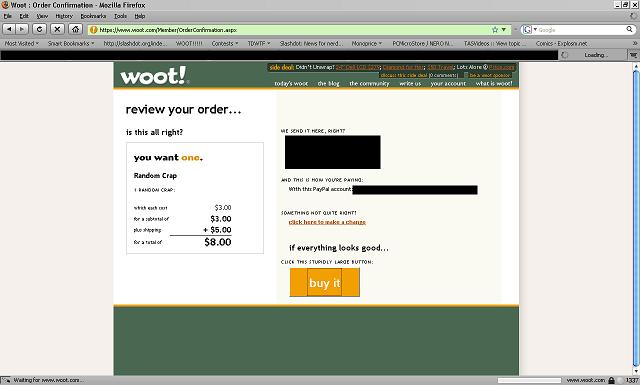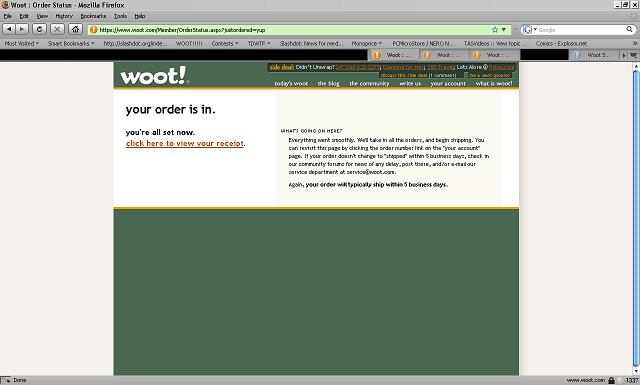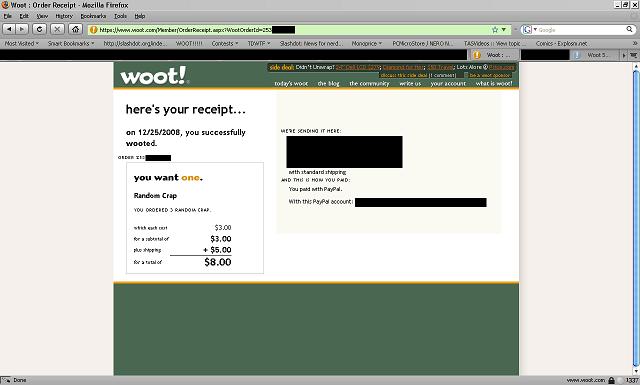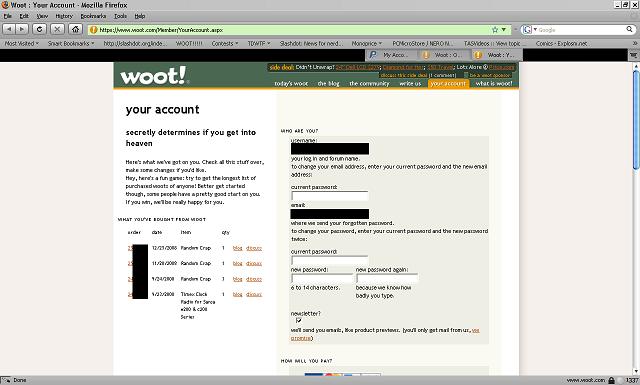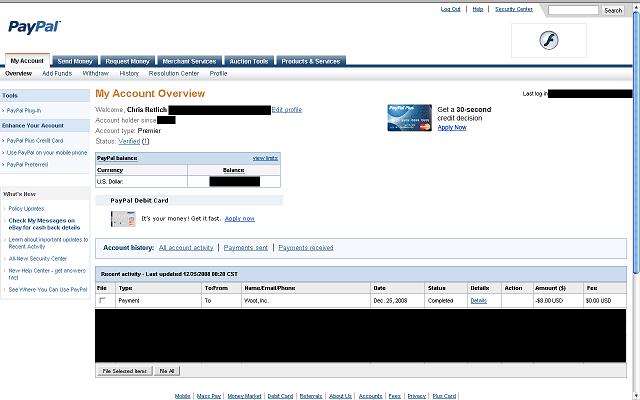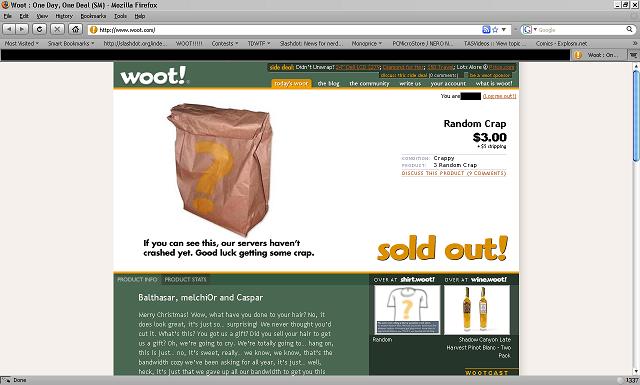 ---
Return (or click back on your browser.)
---
Maintained and copyright 2003-2007 by Chris Retlich, all rights reserved. Last updated on 08/08/19.